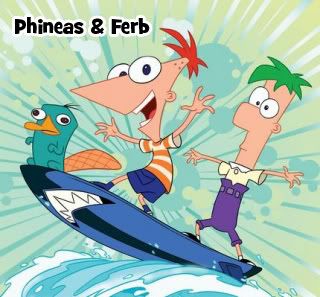 ** Perry,, Phineas dan Ferb
ok ok..
entry kali ni nak cakap pasal kartun kegemaran den..
haha..
Phineas and Ferb
kat
Chanel 615
astro..
nak taw nape den suke tengok cite ni??
sebab ea den pon tak taw..
lepas den tengok,,
akak den yang umur 21 tahun tu pon suke tengok..
haha..
amek kau penangan den..
haha..
tgk la gamba2 kat bawah ni..
dan lirik lagu kat bawah sekali ok..
enjoy..
** Candace dan Jeremy

** Kichi-kichi bom aku sayang kamu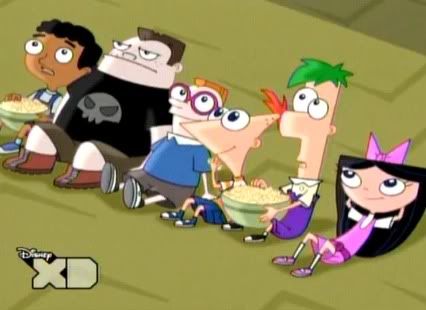 ** bersama kawan kawan mereka
** Perry dan Prof. Doof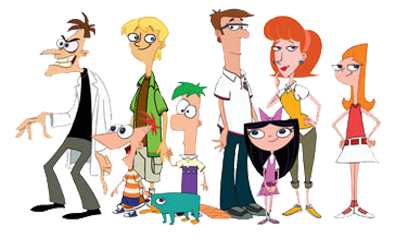 ** main character
Lagu Tema (English version)
There's 104 days of summer vacation
And school comes along just to end it
So the annual problem for our generation
Is finding a good way to spend it

Like maybe...
Building a rocket
Or fighting a mummy
Or climbing up the Eiffel Tower

Discovering something that doesn't exist (Hey! )
Or giving a monkey a shower
Surfing tidal waves
Creating nanobots
Or locating Frankenstein's brain (It's over here! )

Finding a dodo bird
Painting a continent
Or driving your sister insane (Phineas! )

As you can see
There's a whole lot of stuff to do
Before school starts this fall (Come on Perry)

So stick with us 'cause Phineas and Ferb
Are gonna do it all
So stick with us 'cause Phineas and Ferb are
Gonna do it all!
(Mom! Phineas and Ferb are making a title sequence! )
---
Sa..Sa..Saye Suke Awak!
---